Hi Everyone!
This weeks Website of the Week is:
http://www.planetjune.com/
I asked June, owner of the site to answer a few questions.
Here they are along with her responses:
When did you first start to crochet?
I taught myself to crochet in 2003, after I moved to Canada from the UK and found myself with a lot of time on my hands while I looked for a job. I started designing amigurumi patterns in late 2006, and haven't stopped since.
What is your favorite crochet item you've made?
My pride and joy is my life-sized crocheted baby orangutan. I spent about 100 hours designing and crocheting him over the course of a year. He still makes me smile every time I look at him! (
www.planetjune.com/orang
)
Are you working on any new projects?
I sadly don't have much time to crochet at the moment, as my husband and I are in the process of selling up and moving to South Africa, but I always have a few new animal designs in various stages of completion. I find my inspiration in the natural world, and I'm looking forward to being newly inspired by the South African wildlife when we finally get there.
Are there any other crafts that you enjoy besides crochet?
Aside from crochet, two of my favourite crafts are punchneedle embroidery and working with polymer clay, but I also like to dabble in a little of everything. When I have more time, I'd like to do more sewing, and experiment with needlefelting. I don't think I'll ever grow tired of crochet, though!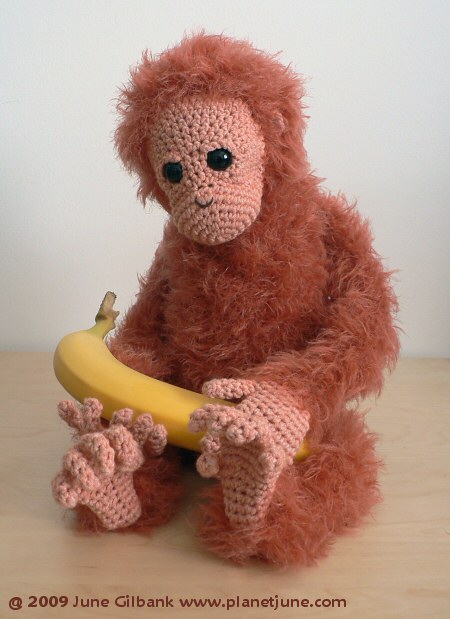 -Stitchingupastorm